It's no secret that London, England is booming and buzzing with tourists. After all, this European city has plenty of attractions, such as the British Museum, National Gallery, Palace of Westminster, the Tower of London, Tate Modern, and the Victoria and Albert Museum. These hot spots draw in more than 14 million tourists each year from all over the globe. Still, getting to and from the Heathrow Airport in London is no simple task. Here are seven travel options to keep in mind CHECK http://www.iparkairportparking.co.uk/blog/
Take a Taxi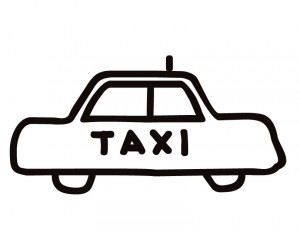 Heathrow taxis are one option. Since this bustling airport has more than 600 different taxi services, it's prudent to book London city airport taxi ahead of time. This way you can get the ride at a fixed rate, and the taxi will be waiting outside of the terminal when you arrive in London.
Ride the Bus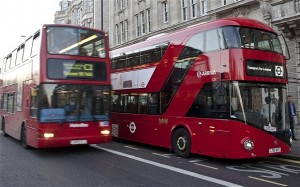 The cheapest route is a city bus. Travelers can purchase a single fare at the travel centre in the Heathrow Central Bus Station for only £2.20. The travel centre is open between 6 a.m. and 10:30 p.m. This travel method is certainly less expensive for groups, as well as those traveling long distances.
Travel in Luxury with the Heathrow Express
For a more luxurious method or travel, the Heathrow Express train is a fast way in and out of the London airport. The cost is £20 to £34 per standard fare. Those at terminal five can board this train from their terminal, while passengers at terminals one and three need to get on at Heathrow Central. As for terminal four, travelers get on the free transfer train, which is headed to Heathrow Central as well.
Try the Heathrow Connect
Heathrow Connect is another transport option. Fares range from £5.60 to £9.50, and it's about a 25-minute trip to London Paddington Station. Three underground stations are also available at Heathrow Airport, and tourists can reach the airport from central London by taking the Piccadilly Line. The cost is only £5, and the trip is about one hour.
Take a Shuttle
If you're not up for Heathrow Airport taxis, a shuttle ride can be booked in advance, and at a low cost, which is commonly 70 percent less than London airport taxis. These convenient shuttles take travelers to the airport terminals and hotel locations.
Residents Take Their Own Cars
Those who reside in London can take their own cars to and from the Heathrow Airport. After all, there are several parking options, which include long stay parking at Heathrow, Heathrow meet and greet parking, valet parking, special assistance parking, short stay parking, and Heathrow Hotel and parking packages.
Travel in Style with a Private Car
Lastly, some travelers opt for a private car. This is more comfortable the other ones. Private cars can be booked in advance, and private hire services like A4Cars are available around the clock. The fee is dependent upon how long you book the car for and the distance you need to travel.
FOR THE BEST CAR PARK OFFER, CLICK http://www.iparkairportparking.co.uk/blog/