Things to consider before you leave
Even if you booked a discounted last-minute trip or decided at short notice to take some days off abroad instead spending your week-end in the cold and fog, there are some basic preparations you have to do before travelling.
First, check the validity of your passport – some countries may ask for a validity exceeding 6 months after your planned trip. It would be too bad to be sent back at the airport. It is also wise to take with you a photocopy of your passport, and send a scanned copy to your E-mail. That could be of help in any event your passport gets lost. Do the same with your ticket, or its confirmation. If you are a rather anxious person, it may be reassuring for you to register the phone number of your Country's embassy at your destination.
Check if your credit card is accepted in the country of destination. With very few exceptions, you will be able to use an ATM during your journey. If you travel to a very far location, you might have to inform your bank so that they don't block your credit card when you use it. Also change some money before you leave, and make sure you always have local currency with you. In many countries most shops or restaurants are not equipped for credit card handling, people pay in cash. You may also want to buy local products, handicrafts and souvenirs – weight is no issue any more when you come back.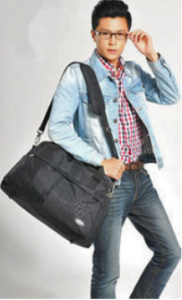 Than you may spend half an hour on the Internet getting some basic information about the country you want to visit. Check if there are entry or exit fees at their airport – these fees are usually not covered by the airway ticket. Check the currency conversion. And finally, there are many sites giving basic knowledge about the country's traditions. That will avoid you to unintentionally offend somebody, be it by the use of hand movements or certain words. Always be courteous in your conversations, and leave the "action film slang" at home. You will be treated with more respect and consideration, and avoids teaching local people a bad usage of the language.
Choose some light but convenient clothes, letting you feel at ease without attracting the population's looks that are suitable everywhere in the World. Avoid clothes with explicit pictures, icons or words; or even better; buy some clothes when you arrive at destination. You will better merge into the population, and it will remain a souvenir. Remember that not in every country looking "sexy" is the best way to dress; it could generate negative reactions or misunderstandings.
As a general consideration, don't leave your country with suspicions in mind that your bags might be stolen. Such events are rare in touristic places, and often the robbery is performed by other tourists. Avoid taking objects of high value; you will like to be able to enjoy swimming, touring, discovering, without having to stay grabbing your valuable objects. Unless you travel to take photographs for professional purposes, it is better to take a medium-quality small camera that you can easily wear in your pocket. You will be able to take amazing views – even if they are not in high resolution. Some cameras even let you take underwater pictures while snorkelling….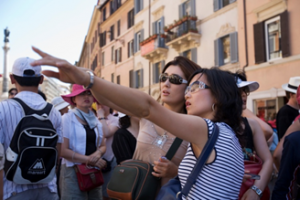 Take just the most necessary items and clothes with you – if possible in a single portable bag. You will be able to take it with you in the plane, and avoid any loss. Furthermore you will feel comfortable wherever you go. Remember that in any country you can buy some underwear, T-shirts, pants or skirts locally – and very cheap – so you can just use them during your vacation and than throw them away.
Even if you plan to do some camping, you can buy a tent at destination, or rent a tent at many locations. It's much better than to walk wearing huge backpacks loaded with kilos and kilos of stuff, under a sun of 40 degrees Celsius and more… That would probably destroy the whole pleasure and relaxing benefit of your vacation!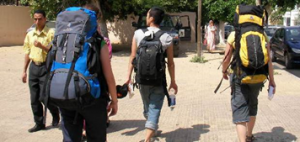 To secure your most important items – your passport, ticket, visa card, some cash, and – if needed – medicine you have to take regularly, you may buy a small flat belt pocket that you will wear directly on your body – under the clothes. But avoid the large black stuffed leather belt pockets some tourists wear over their clothes, that may give the impression they took their whole bank account onto their journey.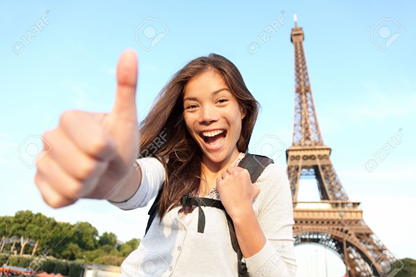 So what is the most important issue? Leave to your journey with a positive and enthusiastic mindset, to enable you to enjoy and benefit fully from this opportunity to discover new places, new worlds, and new people. Any small mishaps that may occur on the way are not significant compared to the delight of travelling. After the first days you may feel some stomach unease, the so-called "tourista" befalling people who change their climate and environment. But these are not of significance and usually resolve very quickly. And keep in mind that everywhere in the World people are living and getting cured. You will find a pharmacy, a doctor or a clinic that can resolve it with a single sting. In some countries you may even be surprised that such services are free of charge…
With these few tips, we hope you will enjoy your next vacation or business travel leaving open-minded, lightweight and wholehearted – keen to enjoy a new adventure!