London city AIRPORT PARKING – The thrill
And Convenience to take off and land in the town
Can you imagine the thrill and excitement of taking off and landing in the middle of a large town, high-rise buildings and London's landmarks ornating the horizon and London Olympics stadiums and parks embellishing the Thames River's shores?  London offers a really exceptional service: an airport almost in the middle of the town. You can reach the airport in utmost convenience in a short ride – just as you would drive to Piccadilly Circus or to Hyde Park.
London City Airport started its operation in 1987, and has steadily increased its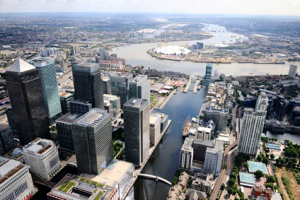 services and expanded its potential.  Located on a former dock in Newham, it is six miles close to the city centre. In 2014, 3.6 million passengers flew through London City Airport, and an increase up to 8 million passengers is planned through 2030.
The airport is preferred by business travellers, who make up 65% of the passengers, for its location in the town, its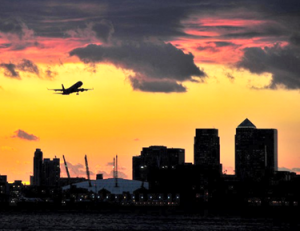 fast and easy access and for its excellent  and swift service. Although the airport only allows mid-range airplanes – due to the steep approach slope and relatively short runway, it offers flights to over 40 mostly Western European towns, with two weekly flights to New York. Private executive jets also increasingly offer executive private flights and fast connections to other London airports. However, London City Airport becomes more and more the choice of leisure travellers as well, many of them using the British Airways CityFlyer airlines based on this airport.
Not only does the London City Airport figure among the  World's ten airports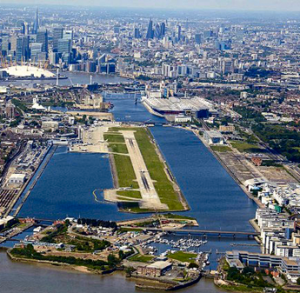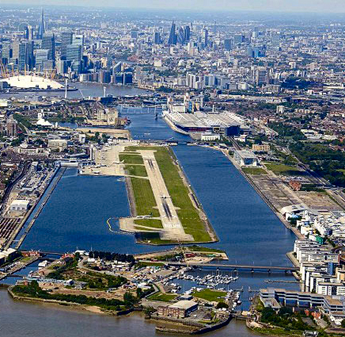 with the most stunning approach sceneries – a fact that by itself makes it worth booking a flight from this airport to enjoy the astounding  beauty of the aerial views. London City Airport 's commitment to excellence and friendly, efficient service won it many awards, among others ACI Europe's Best Airport award for the three consecutive years from 2012 to 2014, and the 2015 award as "Responsible Business Champion".
London city airport terminal short stay parking
As are the prized services of the London City Airport, so are its parking lots. They are all secured by CCTV camera monitoring and frequent patrols, and furthermore they are located immediately adjacent to the airport. The closest parking is the London City Airport Short Stay parking. It is just opposite to the terminal's main entrance; a mere 2 minutes' walk.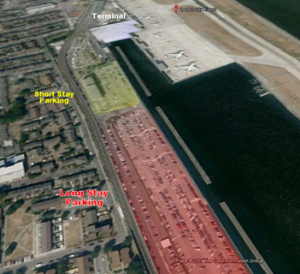 The prices as well are attractive. The fees for the Short Stay Parking start at £23.12 a day and £185.00 a week, if booked in advance. The regular prices for very short stays – which can not be booked in advance – are as follows:
| | |
| --- | --- |
| 0 – 30 mins | £6.00 |
| 30 mins – 1 hr | £11.00 |
| 1 – 2 hrs | £15.00 |
| 2 – 4 hrs | £20.00 |
| 4 – 8 hrs | £22.00 |
| 8 – 12 hrs | £40.00 |
| 12 – 24 hrs | £55.00 |
For any period starting from one day and more, book online to obtain a discount of up to 60%. There are also extra offers for the holiday season- check frequently!
Special parking for persons with reduced mobility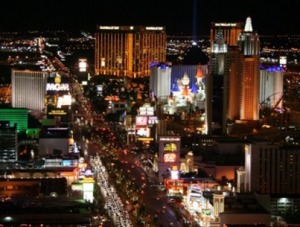 London City Airport is eager to provide the best possible services to all its passengers. It offers a special easily accessible parking zone for passengers with reduced mobility, close to the entrance of the terminal, and even at a reduced price. Furthermore, the airport staff is trained to assist any person who needs help to proceed to the boarding of an aircraft. A free bicycle and motorcycle parking is also available close to the terminal.
London City Airport Long Stay parking
The large, fenced long-stay parking at London City Airport is also very conveniently situated, just adjacent to the short-stay parking. From there you can easily walk a few minutes to the terminal; no shuttle transportation is required.
Although the long stay parking is extensive, a multi-storey parking is planned on its grounds in order to provide further parking space.
The official fees for the long stay parking are as follows:
| | |
| --- | --- |
| 0 – 4 hrs | £20.00 |
| 4 – 8 hrs | £30.00 |
| 8 – 24 hrs | £45.00 |
Each further 24 hours or part thereof are charged £45.00.
However, if you book online in advance, you can gain a considerable price reduction. By booking in advance the price may shrink up to £20.75 an hour, or £166.00 per week! Therefore don't wait, as soon as you know your departure date and the length of your stay, book your parking at London City Airport!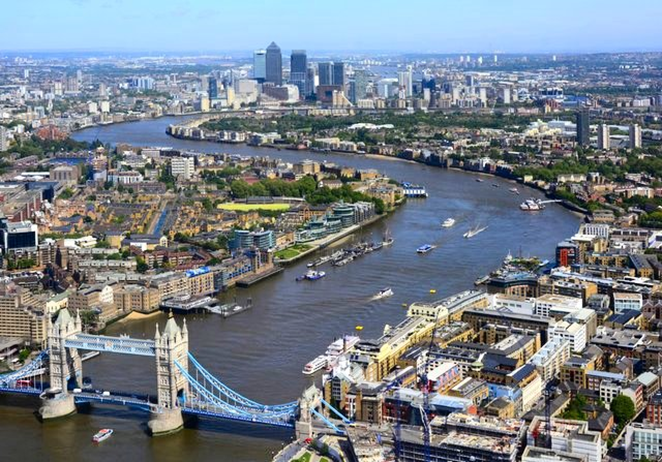 Meet & Greet parking services
Whether you are a busy business person for whom every minute is precious, travelling with family or heavy luggage or you just like to enjoy a privileged service, you may call a "Meet & Greet" service on the terminal parking and at the entrance. One of their professional drivers will pick up your car and carefully park it on a fully secured and controlled parking close to the airport.
When you return, your car will be returned to you at the company's meeting point ready for you to drive away.
So book your next flight from London City Airport, park your car with the parking option you selected, and enjoy this airport's amazing features!