GATWICK AIRPORT PARKING – CONVENIENT AND LOW-COST
Gatwick airport is your gateway to business and leisure travel to over 200 destinations mainly in Europe, North Africa and the Middle East. It is the most efficient single-runway airport in the World, and is proudly transporting 38 million passengers per year. Gatwick is located 28 miles (45 km) south of the centre of London.
Whether you plan to be absent for a short period of time or a longer stay, Gatwick offers you several interesting opportunities to leave your car at the airport on safe, well-managed parking lots, so you will find it ready to drive you home after your journey. The overall customer satisfaction with Gatwick's parking services lies at around 90%, a proof of the extensive efforts the companies running these parking lots are doing to give their customers peace of mind. Just drive up to a parking meeting your needs, or drive directly to the terminal and let a dedicated service ("Meet & Greet", "Valet") take charge of properly and securely parking your car while you are travelling. You will find your car ready at your arrival.
Gatwick Short stay parking, South and north Terminals
This multi-storey covered parking is situated close to the South Terminal, which you can reach through a short covered walk. From there you can also access North terminal. It is ideal for picking up or dropping off passengers, for a visit to the airport, and even to have your car parked in a safe place while you take the train to downtown London. The parking is surveyed through CCTV cameras, frequently patrolled and well illuminated.
At Gatwick Short Stay you can park your car for £3.00 per half hour, £6.00 for one hour. A full day costs £35.00, 4 days £95.00, and each subsequent day a further £35.00. Booking online in advance you can obtain a discount.
Gatwick Short stay premium parking
In the same covered multi-storey parking there is a specific area for premium parking at the same level as the departure terminal, to save you time. There are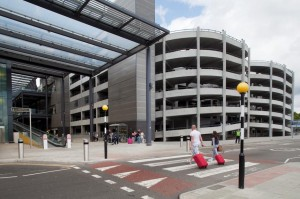 also increased security patrols. Furthermore, as Premium customer you can book the Premium Security Service, which will allow you to benefit from a faster and more convenient First-Class security check in the airport.
The prices for Premium parking are as follows: £4.00 for half an hour, £8.00 for an hour, £45.00 for one day, £135.00 for four days and £45.00 for each subsequent day.
Gatwick long stay parking, south terminal
You may wish to fly to a dream vacation spot from Gatwick Airport, or leave for a longer business trip. In both cases, Gatwick Long Stay Parking offers you a secured parking where you can place your car with peace of mind. Even if you came to London by car but want to leave it in a safe place, the Long Term parking is recommended. From the Gatwick Airport Railway station it's only an 18 minutes ride to Central London, so you can visit the town at your ease.
From the Long Stay parking, it's only a 5 minutes bus ride to your terminal, and you can find buses day and night. However, you may have to wait for the bus for 10 to 15 minutes.
The Long Stay parking prices are very attractive: £20.00 for the first day, and £15.00 for every subsequent day. You may stay a full week for only £75.00. If you book in advance, you may obtain a good discount on these prices; the earlier you book, the higher the discount.
Gatwick long stay parking, NORTH terminal
Gatwick Long Stay parking North is located close to the North Terminal. A short 5-minutes bus ride will bring you there.
Long Stay park fees at this parking start at £17.00 for one day, and you will pay
£75.00 for one week. Like for all other parking options, by booking online in advance you will benefit from price reductions, which may reach up to 60%.
Gatwick summer special parking, south and north terminal
To summer travellers, Gatwick Airport Summer Special offers a secure, quick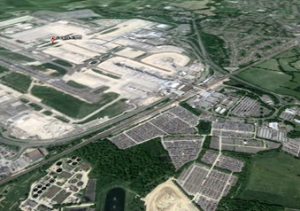 and effective car park at an even lower price. Park your car in the reception zone of this parking, go to the reception and give your car keys to the service's professional staff. They will park your car for you. A shuttle bus leaving every 1        0 minutes drives you to the Airport Terminal – in a short 10 minutes ride. At arrival, you will be handed over your car.
This option – including the service – will cost you only £70.00 for one week, and is available from Easter to October.
Gatwick meet & greet parking
Several operators run "Meet & Greet" services at Gatwick Airport. Two of them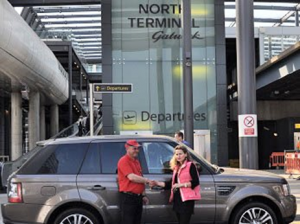 will meet you at the forecourt of both Gatwick terminals; others have specially assigned areas at the Short Stay parking. Any of these approved services will take over your car at the meeting point on your arrival, park it on a properly secured parking lot and bring it back to you at your arrival. Gatwick Meet & Greet is an ideal option for busy business travellers, for families and people who need assistance.
The prices for the "Meet & Greet" service vary, and you can obtain good price reductions by booking at least 72 hours in advance. However, as a general price idea you can expect for one day £50.00, and £125.00 for one week.
Gatwick valet parking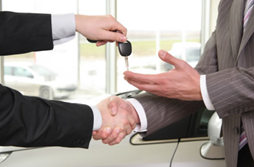 No doubt the easiest, most expedient and most convenient way of having your
car cared for at both Gatwick Airport terminals is using the Valet Parking service. Drive up to the Valet service at the airport terminal, park your car in one of their specially assigned parking bays and hand over the car keys to one of their well-trained, insured and professional drivers. He will take care of properly parking your car at a secured location and bring it back to you at your arrival. You even can ask for an additional car wash and cleaning service during your absence.
You will have to book Valet service before your arrival at the airport. The rate for one day is £52.00, £138.00 for a week.
As for all other parking offers, if you book online in advance you will benefit from various types of discount prices.
So fly from Gatwick, leave your car in secure hands and enjoy your journey!