London southend AIRPORT PARKING –
a low-fee airport parking at a cosy airport
London Southend Airport may be less known internationally, but this airport is treasured locally. While it was the third-busiest airport around London in the 1650's, Southend has lost some of its previous importance; however, this newly renovated and cosy airport is highly appreciated by the almost 1 million passengers who flew from it in 2014. Instead of the huge halls of larger airports, Southend has cosy cafés, a friendly service and fast check-in and security procedures. Travellers are mainly couples and families, as Southend offers low-price to very cheap vacation or city-visit destinations to Ireland, Spain, Portugal, France, Italy, Switzerland, Germany, Netherlands, Croatia and Slovenia – and many new destinations are added every year.
An opportunity for low-cost flights…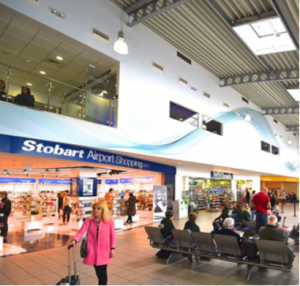 From Southend you may take a 3-day round trip to  Dublin for around £40 only! To most European destinations you can find round trip flights from £125 to £200, and even one week or two week vacation flights to certain destinations for under £250!. And if you are available for a trip anytime and have the leisure to search on the Internet, you may find tickets with up to 75% reduction!  So why not fly from London Southend? Even informed business travellers may reduce their costs by flying directly to their European destination from Southend.
If you enjoy short trips, to change your environment within hours, or like discovering charming European cities, you definitely should have a look at the flights leaving from London Southend. And if you would like to visit London from other countries, a good choice may be as well to land in Southend.
…And cheap parking fees!
That being said, Southend Airport also offers a further advantage: the airport car parks are very close to the terminal, secure and well organized, and the best part is that they are the cheapest of any other major London airport. London Southend is located just 40 miles South-East from the centre of London, and is easily accessible by car.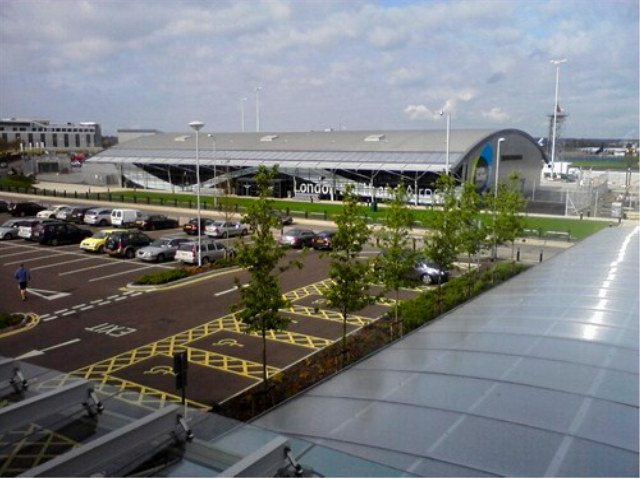 London southend short-stay parking
The short-stay parking at London Southend Airport is located just opposite to the terminal, so you can conveniently walk to the entrance – even with family, small children, or many heavy suitcases. Specially marked and easily accessible slots are also available for people with disabilities.
The first 5 minutes of parking are free of charge, so that you can easily drop off leaving passengers or collect them at their arrival.
The prices for this parking are competitive. Below are the regular prices, valid if you just drive up to the parking. If you book on-line in advance, you may obtain interesting price reductions.
| | |
| --- | --- |
| First 5 minutes | FREE |
| 6 – 30 mins | £2.50 |
| 30 mins – 1 hr | £4.50 |
| 1 – 3 hrs | £6.00 |
| 3 – 6 hrs | £13.00 |
| 6 – 24 hrs | £15.00 |
The parking is limited to one visit per day per vehicle.
London southend Airport Long Stay parking
The large safe and secured long-stay parking is also located close to the terminal entrance, and doesn't need shuttle buses. You can just walk to the terminal and check in.
And best of all, there is just one attractive flat-rate per day or every part thereof: every day will cost you only £10.00. And here again, you can obtain a discount by booking in advance.
With those attractive prices, the London Southend Airport parks are also ideally suited for people coming to London by car, but want to leave it at a secure place while they are visiting the town. You can be assured that your car is in good hands while you tour the amazing attractions of London; just leave your car at the parking, and take the train at Southend Airport to the centre of London. Enjoy your visit!