EXTEND the summer
Days are becoming shorter, and the summer is slowly crawling to its end. But you can extend it, by booking one or two summer-end city flights, before the grey for and mist is invading the country again.
There are some excellent offers from London Airports, flight only or flight and hotel – that let you benefit from the last summer sun and shorten the period until next summer is here again.
Consider, for instance, flying to Spain, for amazing prices: Flight to Costa del Sol starting at £40, and hotel rooms are available from £5 per night. To Ibiza you will fly from only £29, and pay from £6 for a night at a hotel. Linarite will cost you £50, and hotel from £7.  Malta is also an excellent option: flight from £48, and hotel nights from £7. And how about Greece? The flight costs you from £53, and the hotel from £11. And to fly to Cyprus you will pay from £47, and will pay £18 a night for the hotel.  You could also fly to Venice, for only £23, but will pay £24 for a hotel night. And there are numberless more options….
So just choose your city break, book your flight & hotel package (or your flight, you might stay at a camping), book your parking and… Leave to the adventure!
That's certainly better than to drive to holiday like this….
And Park with Humour!
Most importantly, avoid parking like this…
But rather like this – artful simultaneous parallel parking!

Or even with an artistic touch….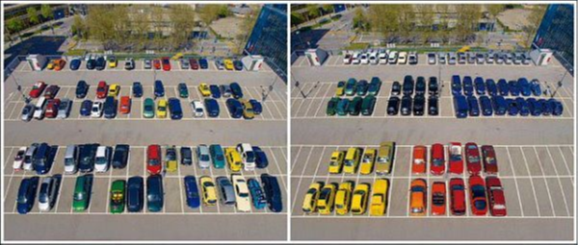 And if you have a problem finding a free park, you could consider buying a small car…
Or even a folding car!
Why not a car you can carry with you???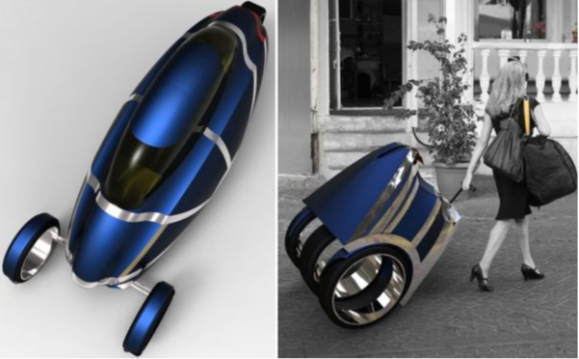 Or a solution Japanese style…
But not everybody likes it small! Some want BIG cars… very big cars!